MHSA's State and Regional Representation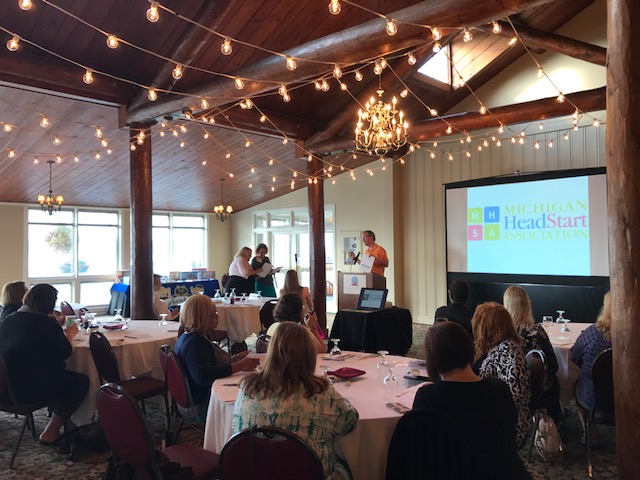 The Michigan Head Start Association is governed by no less than 15 and no more than 21 members on the Board of Directors. The board has an equal representation of Head Start directors, staff and parents.
The Board of Directors:
shall meet at least four times each year;

are elected at the January Assembly each year to oversee the work of the executive director, provide leadership for the assembly, problem-solve and see to it that the mission of the MHSA is carried out;

include a president, vice president, secretary and treasurer who are elected by the full assembly in January;

send a delegation to the Region V Association Board Meetings. The Region V Board (which represents Michigan, Minnesota, Wisconsin, Indiana, Ohio and Illinois Head Start programs) meets four times a year. The MHSA Delegation may consist of a director, staff and parent to represent them on the Region V Board.
The Region V Board sends a delegation to the National Head Start Association Board. A director, staff, parent and friend from the Region V Board are elected to represent the region on the National Head Start Association Board. All 12 regions send four people to serve on the NHSA Board.
As members of MHSA, Grantee Head Start/Early Head Start Programs:
pay membership dues once a year;

may send a delegation to assembly meetings (decision-making body of MHSA) consisting of one director, one staff person and two parents. Assembly meetings occur three times a year in the Winter, Spring and Fall.
Members of the MHSA Assembly shall be responsible for carrying out the mission of the Association. In addition, assembly members shall be responsible for:
ratifying nominations to the MHSA Board of Directors from the assembly membership;

serving on MHSA committees;

voting on issues as proposed by the Board of Directors;

approve amendments to the MHSA Bylaws.